Icon – Behind the Bodyguard Business holds a spotlight where we feature someone in the Executive Protection, Security or Investigation industry. Our hope is to provide some insight into our profession and also show newcomers and the media that people from all walks of life and all parts of the globe do this type of work with honor and pride. No it's not like the movies, but it can be rewarding, thrilling, and yes sometimes, fun.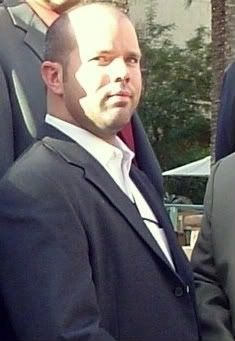 Name: Sean Ernest
Home Base: Chicago
Area of Expertise: Close protection and site security.
Clients (or client types) that you work with: Executives, entertainers, athletes
Years in the business: 4-5
What's great about the business: Everyday is different. Some days you are moving a client around and other days you are standing a post. Also working with great people.
What kind of training have you undergone: ESI, Trojan high risk PSD course, Trojan/Icon Celebrity Protection course, Tony Scotti Protective driving school, EMT boot camp.
What's one thing people don't know about the industry: Most people don't know that planning is one of the most important aspects of the job. Plan, Plan, Plan.
To someone just starting out I'd say: Get as much training as possible and have a great attitude. Take any job you can in order to build your resume.
To reach Sean Ernest for more information or services click here.